Why Setup Business in Sri Lanka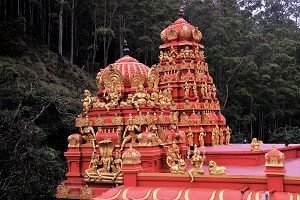 A land of ancient ruins, relics and history, palm-fringed beaches, balmy rainforests, colorful reefs and local legends, Sri Lanka is a country unlike any other. With the Civil War behind them, the new government is intent on restoring to country to glory and to make it one that international investors will see as the next promising business destination in the Asia Pacific region.
Doing business in Sri Lanka where English is widely spoken in many business circles on the top of your list? Here is why you would want to consider setting up a business in Sri Lanka:
High Literacy Rate
Did you know that Sri Lanka has one of the highest literacy rates in Asia? The official languages in Sri Lanka which are endorsed by the government are Sinhala and Tamil/ English is not widely spoken in the country, but it is the main foreign language so conducting business in Sri Lanka is not much of an obstacle. Investors might want to take note though, that all official documents are in Sinhala and Tamil, so some official translation may need to be done.
A Stable Country & Strong Economy
After the Civil War, Sri Lanka is slowly gaining stability within its government. Sri Lanka is a top choice for many investors in South Asia because the government requirements and administrative red tape involved are less extensive compared to a lot of other countries.
Sri Lanka's GDP grew 7.4% in 2014, and the government is aiming to increase this exponentially. With its geographical location in South Asia, Sri Lanka has the potential to reach a market of more than 1.6 billion people, which will prove to be highly beneficial for businesses as it translates into more sales opportunities.
Sri Lanka is already home to some major international companies and brands, and as the country continues to gain momentum and strength, it is set to see even more growth in the years to come.
Incorporate a Company Within 2 Weeks
A company in Sri Lanka can be incorporated in as little as 2 weeks. This is applicable for the limited liability company entity, and the company must have two shareholders and one director in place who can be of any nationality. No minimum paid-up share capital is required for the company.
Easy to Do Business
Sri Lanka has been ranked by the World Bank as one of the best South Asian countries in terms of ease of doing business. It has also been named the 2nd least corrupted country, according to Transparency International.
Exporting products out of Sri Lanka has also proved to be a very convenient exercise, as the country is an island with seven international harbours and excellent port infrastructure. It has been ranked as the best in South Asia, and this convenience is exactly what an international investor would be on the lookout for to help them make a decision about why they want to setup a business in Sri Lanka.