Switzerland Company Registration Services
Thinking about starting a new business in Switzerland? Great choice. Thanks to its business-friendly registration process and efficient banking system, Switzerland has established itself as a desirable location for investors who are keen on registering a company in this part of the world
Before Getting Started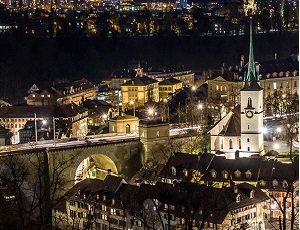 Every business begins with a sound business plan and a lot of research. Deciding to register a company in Switzerland is no different. If you are a foreign investor especially, it is crucial not to assume that the economic and market conditions in Switzerland are going to be similar to yours. No two countries are ever the same, and before you even begin your company registration process, you must do your due diligence.
Choosing a Business Structure
The easiest way to handle the company registration process would be to enlist the help of a professional services agency to act as a guide and source of information to anything you may have overlooked. Choosing a business structure to go with is just as important as having an effective business plan.
Depending on the nature of your business, the different business structure types would hold different benefits and concerns for investors who want to establish a business in Switzerland. The company registration services agency that you enlist for assistance will be the best source to help you make a decision on which business structure is going to benefit your company the most because they would be experienced with the needs and demands of the local markets.
Benefits of Company Registration in Switzerland
Switzerland is an excellent location for investors who are considering establishing a holding company because it stands to benefit from exemption on communal corporate tax if it meets certain conditions. Companies incorporated in Switzerland also stand to benefit from the "domiciliary company status" if they qualify which allows them to potentially be able to reduce their corporate tax rates should they need the needed requirements.
When it comes to tax, Switzerland is considered a low tax country in the European region. It even has the lowest VAT rate in Europe, and companies are not even required to register for VAT if their annual turnover is below a certain amount.
Switzerland also has a very business oriented government, which is something you want as an investor who is seeking to start a new venture. Provided that certain conditions are met, a new company that is registered in Switzerland is eligible for up to US$550,000 worth of government loans to help get their business started.
Disadvantages of Company Registration in Switzerland
Starting a company in Switzerland is an expensive affair, so investors are going to need to be prepared for that financially. High fees include annual government renewal fees, mandatory employee health insurance, increasing labour costs are just some of the costly aspects of running a business in Switzerland that employers would need to be prepared for.
And there is also the requirement of having at least one director in the company who must be a Swiss resident or citizen. It can also be difficult for non-EU citizens to secure the needed residence visas which could be difficult for companies who wish to employ staff who are non-Swiss or non-EU residents.
Want to know more about registering a company in Switzerland? Visit us at 3E Accounting for more information about how we can help.