South Africa Company Registration Services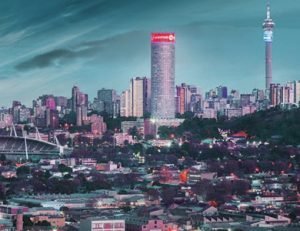 Other than the obvious plus points of owning and running your own business, why choose to start a business in the first place? The appeal for many business owners who have chosen this route is the appeal of endless possibilities that the business world has to offer.
Aside from being in charge and getting to reap the rewards of all your hard work, business owners also have the opportunity to do something they love. And one of the best things about running a business and knowing that you have succeeded is when your business is taking the next step and looking to set up overseas ventures.
One prospective country to set up a new business venture in is South Africa. South Africa is a challenging business environment, but challenging in a good way. Ranked as the 43rd in the world for the ease of doing business by the World Bank, South Africa offers investors opportunities in a myriad of industries.
South Africa has also been more focused on foreign investment in the recent years, trying to draw in more international investors to set up and have their companies registered locally.
The types of business structures available in South Africa for company registration
Before registering a company in South Africa, you would first need to know your options and the types of business structures available to choose from:
Sole Proprietorship. This type of structure allows business investors seeking to have their company registration services in South Africa to trade by themselves. The is the simplest form of business structure. Because only one person controls the business, that one person will oversee every aspect of that business. The biggest risk faced in the sole proprietorship structure is the possible risk that the business may or may not success.
Private Company. This business structure is more commonly known as Pty. Ltd. This structure is suitable for entrepreneurs who want to run their business as a company. This structure of business will involve having directors, shareholders, employees and more. The private company structure presents a more professional image and it is the most popular form of new business entity in South Africa.
Starting the South African company registration services process
The company registration services process in South Africa can be completed in six steps:
Apply for a business visa. As a foreign investor looking to start a new venture in South Africa, you would first need to apply for a business visa before you can begin the process. Without a working visa, you will not be able to legally run and operate a business in the country.
Determine your structure. Out of the two available business structures, you need to determine which would be the best fit for the type of business model you have in mind.
Reserve a company name. You would need to register and reserve your business name with the Companies and Intellectual Property Commission (CIPC).
The CIPC registration process. To register with the CIPC, you would need to provide the contact information of all the business owners and directors, personal identification and all the legal company information which include financial details, emails and an official company address.
Open a bank account. Open a bank account associated with the business.
Register your tax and social security. This can be done via the South Africa Revenue Services (SARS)
To find out more about how we can help you, get in touch with our team of experts today and we will attend to any queries you have as soon as possible.