Italy Company Registration Services
As an investor, the first question you would probably be asking yourself if you were thinking about registering a company in Italy is, what are the advantages that await my business if I choose to set up a base there? Well, the good news is, registering a company in Italy holds several advantages for the opportunistic investor to take advantage of.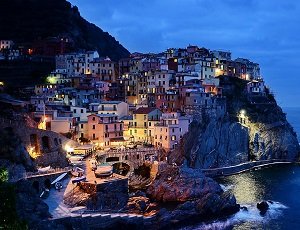 The Italian government as adopted reforms when it comes to doing business, including being more flexible about the hiring of employees, a reduction of regional corporate tax and electricity costs and easing up on debt issuance requirements for SMEs. Italian based businesses are also able to carry forward their losses indefinitely for up to 80% of the year's taxable income.
Certain business entities, like the Limited Liability Company option in Italy can be registered in as little as 5 weeks, as long as there is one director and one shareholder in place who can be of any nationality. For those who are in the manufacturing business, Italy is a great place to have a base and companies can benefit from the lower labour costs here compared to other parts of Western Europe.
Registering a Company in Italy
With the help of professional company registration services, entrepreneurs and investors and quickly and easily establish a base of operations in Italy and have their business running in no time. Italy company registration services agencies will provide guidance from start to finish for the entire incorporation process so that the investors don't have to worry about a thing.
To set up a business in Italy, the following procedures would need to be fulfilled:
25% Deposit – At least 25% of the company's capital would need to be paid and deposited into a bank account at the time of the company's incorporation.
Execution of Public Deed & Company Bylaws Before a Public Notary – The required documentation would need to be drafted and executed before a public notary by either the quota holders or their approved representatives. The documents that are required include the public deed of incorporation and company bylaws.
Maintain Corporate Books – This is in accordance with Article 2478 of the Italian Civil Code, especially for companies denominated as a limited liability company.
Complete the Online Registration – Companies need to be registered with the Register of Enterprises at the local chamber of commerce as of 1st April 2010.
Pay the Government Grant – The payment can be made to the current account. The tax is due to the Office of Revenue each year.
Notify the Competent Labour Office – Also known as the DPLMO, the office needs to be informed of the employment of workers. The notification about the recruitment of staff or personnel needs to be made at least one day before the start of the labour relationship.
Thinking about registering a company in Italy? With years of incorporation experience under its belt, 3E Accounting is in the best position to offer sound advice, guidance and assistance to companies who are looking to incorporate businesses overseas. Visit our website for more information or contact us today to set up an appointment, we would love to hear from you.