Japan Company Registration Services
Japan is the third largest economy in the world. The amount of personal wealth in Japan is high and the personal financial assets are one of the largest asset bases in the world.
Company Registration in Japan – Reasons to Consider Setting Up a Business In Japan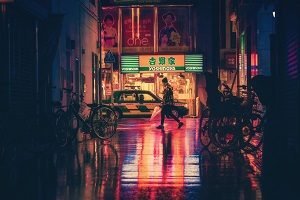 Registering a company in Japan with the help of professional company registration services can be done easily, as it only requites one shareholder and one director with a minimal requirement of initial capital to set up a Japanese LLC.
Japanese companies are also no longer required by the law as of 2015 to appoint a resident director. This means that both the directors and shareholders can be non-resident foreigners.
Japan is one of the most politically stable countries in the Asian region, the second largest country in Asia in terms of GDP and the third largest country in the world. Investors who set up a business in Japan will have access to some of the largest consumer population in the region with approximate 126 million people and business potential.
Because of how well the economy is going, Japan has grown to become a major international financial centre. According to the Global Financial Centre Index, Japan is ranked as the 5th best financial centre in the world. And another great reason for investors to consider registering a business in Japan is the Tokyo Stock Exchange, which is the largest exchange in Asia and the 3rd largest stock exchange in the world.
Currently, Japan boasts around three free zones which offer companies no custom duties and flexible labour laws, good news that every investor wants to hear. Thanks to its strategic location, Japan can also boast about being a major global trading hub. The Narita Airport for example, is ranked as the 8t largest airport based on cargo traffic.
As the 8th most competitive country in the world, ranked by the World Economic Forum, it is no wonder investors are clamouring to get a foothold in Japan's business world. For the savvy investor, Japan can be a strategic stepping stone into other markets in Asia.
The Advantages of Japan Company Registration
Some of the advantages that are in store for the investor who wants to register a company in Japan include:
Investors are investing in a huge, open, cutting edge business culture when they choose to invest in building a business in Japan.
Japan has an increasingly globalised outlook.
There are also strong intellectual property protection laws for businesses so they can rest assured that they will be well protected by the law.
Japan is also known for its hunger of new trends and technologies, which is why they are one of the most advanced countries in the world.
Japan also has high levels of disposal income, especially for older people and young singles who are living with their parents.
Eager to find out more about how you can benefit from registering a company in Japan? Our panel of experts are here to offer the information and the advice needed. Contact us today for more information.