Russia Company Registration Services
With Russia being the 7th largest economy in the world with a GDP in the trillions, it is no wonder that investors are keener than ever on setting up a base in this land of opportunity. Russia is a country that is rich in natural resources, and it is these natural resources that have contributed significantly to jobs and the middle class of the country's spending power.
Take a look at some of the reasons why investing in a business in Russia can be beneficial: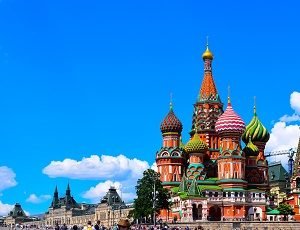 Thanks to its rapidly growing middle-class population, Russia offers a diverse range of business opportunities.
Russia is home to the 8th largest work force in the world.
Russia is strategically located and is easily accessible by both land and sea, which makes it an ideal location for international business dealings. Having options of accessibility also means investors will be able to select the most cost-effective mode of transportation.
The cost of living in Russia (other than Moscow and St Petersburg) is affordable compared to many other western countries.
What Kind of Companies Would Be Best to Set Up in Russia?
One of the major questions that an investor would ask is what is the best type of company to set up in Russia? Technology research firms are one example of a company type that tends to fare really well in Russia, thanks in large part to the high technical skills that the country's workforce is equipped with.
Companies with specialties in science and technology are another great option for those who are thinking about establishing a company in Russia because of the tax incentives that the Russian government has in place for science and technology related activities.
How Do I Register a Company in Russia?
3E Accounting can help you with your Russia company registration process. To get started with the company incorporation procedure, investors will be required to submit an application form to the Russian government as the first step of the process.
The next step would be to open a corporate bank account for business purposes. This corporate account is where the share capital will be transferred to. Companies registered in Russia will also be required to have a resident director in place.
The third step of the process would involve acquiring the company registration number along with a tax registration certificate. Both of these documents can be obtained from the Federal Tax Service.
3E Accounting will assist you throughout the registration process from start to finish, so you will be able to have access to information and the advice that you need for the entire time your company is being set up.
Once the company has been registered in Russia, the company will be required to submit quarterly financial statements to the local authorities as part of the operational process. And because Russia is not a member of the European Union, it therefore does not share in any of the business benefits which are enjoyed by other EU member countries.
For more information about our Russia company registration services, please contact us at 3E Accounting today and we will be happy to assist.