Australia Company Registration Services
Being the 13th largest economy in the world and the 5th largest economy in the Asia Pacific region has certainly done a lot for Australia's economic growth over the years. Australia has been fortunate enough to experience uninterrupted economic growth for the past few years, and this has drawn more foreign investment into the country as investors are always looking to establish a base in a country with a strong economic foundation.
Why Company Registration in Australia is a Good Idea?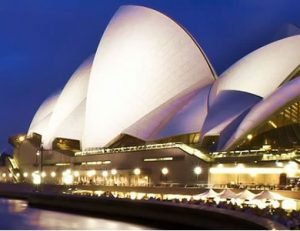 A country that has strengths and benefits to offer a foreign investor is a country that stands a better chance of bringing more business into the country. More business means better economic growth and more jobs created in the local markets.
Some of the main advantages for investors who are interested in registering a company in Australia include the following:
Its outstanding location, which allows Australia to be in close proximity to a lot of other Asia Pacific economies.
English is widely spoken in Australia, which is beneficial for running a business.
Australia also has a strong business and consumer base, along with a strong technology sector.
Intellectual property laws are also prominent in the country.
Registering a company in Australia is a straightforward process and if done correctly, should take no more than a week to complete.
Companies can be registered in Australia with a minimum capital of as low as AU$1.
Australia is home to a large number of reputable international banks, so opening a bank account for the business will be no problem for investors.
The World Bank has rated Australia as the 11th best jurisdiction for starting a business.
What Challenges Can Investors Expect to Face Registering a Company in Australia?
The challenges that investors would face in trying to set up a company in Australia, although not many, include the following:
Corporate tax income rate is a standard rate of 30%.
The challenge would also be to find a resident to be a director in the formed company. Investors need to appoint at least one director who is of Australian nationality if they want to form a company.
Domestic and international business income is subjected to a corporate tax rate of 28.5%.
Every company formed and registered in Australia is required to submit an annual audited financial statement and a corporate tax return to the Australian Taxation Office.
How Australia Company Registration Works
Australia company registration can be done in as little as three easy steps:
Investors would need to complete and lodge the Australian Securities and Investments Commission Form 201 for the Application for Registration as an Australia Company t obtain a certificate of incorporation and an Australian company number.
Investors would then need to register for the ABN with the Australian Taxation Office.
And finally, investors would need to sign up for Worker Compensation Insurance at an insurance agency for the employees.
We are well equipped to assist you thorough the Australia company registration process. Find out more, we welcome any queries you have.