Laos Company Registration Services
The Laos economy is an emerging as a strong powerhouse in the Southeast Asian region, helped by the fact that the country is in a strategic location. A country that is abundant in natural resources, Laos holds plenty of potential for the investor who knows how best to work it to its advantage. Laos would be especially appealing to those in the mining and energy sectors.
The Advantages of Registering a Company in Laos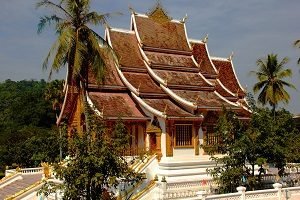 Laos company registration is not an easy process or something that can be done in a day, but it does hold plenty of potential for businesses to thrive. Among the advantages of registering a company in Laos include:
Laos has trading privileges with the European Union and Japan in terms of tax exemption imports where certain listed items fall within a special quote. What does this mean for businesses? It means that the products that come out of Laos are able to access the global markets either tax free or with much lower tariffs.
The government of Laos have also established 10 Special Economic Zones which offer a number of investment incentives such as a reduction on tax by as much as 20%.
Laos is also strategically places in close proximity to a lot of other major Asian markets, which makes it easy to do business with other countries if your base was set up in Laos.
It is easy to acquire low-cost labour workforce in Laos. The labour costs in Laos are much lower than that of Thailand and a lot of other ASEAN countries.
Laos Company Registration
The process of applying for the registration of a company in Laos can be summarised below:
Investors would need to apply for a Name Reservation Certificate and Enterprise Registration Certificate. This can be done with the Enterprise Registry Office, Department of Investment Promotion for General Businesses and the Ministry of Industry and Commerce.
Investors would need to register the articles of association with the state asset management office at the Ministry of Finance.
Investors would need to apply for a Tax Registration Certificate with the Tax Department.
Investors would need to obtain the Approval of Content on the Company Signage and the Company Signage Building Permit with the Ministry of Culture and Tourism.
Investors would need to carve a company seal after the Enterprise Registry Office has issued the ERC and a letter for the seal carving. Documents would need to be submitted for the seal carving at the Seal Carving Unit within the Ministry of Industry and Commerce and Ministry of Public Security.
Investors would need to register the company seal at the provincial department of public security at the Provincial Department of Public Security.
Investors would need to register their employees for social security at the Social Security Office.
Investors would also need to register for VAT at the Tax Authority office.
For more information and assistance on getting started with your Laos company registration, contact us for more information.