Portugal Company Registration Services
Are you an investor potentially seeking to register a company in Portugal? It is highly recommended that foreign investors seek the assistance of professional company registration services, especially if they are based outside of Portugal, to ensure the company incorporation process is handled accordingly and meets all the compliance requirements.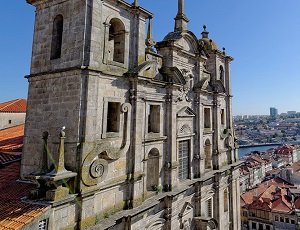 To form a company in Portugal requires the drafting of articles of association and various other documents such as passport copies, special forms and signatures before the process can get started. In some instances, notary procedures are also required to be completed, along with finding a registered office for the company to be based. A bank account and a qualified accountant is part of the mandatory procedure for the company formation in Portugal. All of the processes above are made much easier with the assistance of a qualified company registration services agency to help guide you through.
Types of Business Entities That are Common in Portugal
The first step for any investor is to determine the kind of business entity option they are going with. And company registration in Portugal is no different. The following are the types of business entity options to choose from:
Private Limited Company – To incorporate small or medium businesses with a reduced amount of capital. This option also limits the liability by the contribution to the capital. Private limited companies must be established with at least two founders in place and a minimum share capital of EUR 5,000. Every shareholder must contribute to the capital amount.
Public Company – This option is for founders that have a high amount of capital to invest, where the minimum capital starts at EUR 50,000 to incorporate a company. Five shareholders are needed to incorporate this type of business entity, and their liability is limited to their contribution to the capital.
Limited Partnership – Formed using a minimum of two partners, where at least one partner is required to be general and have full liability of the company's obligations.
General Partnership – Also requires two partners, and these partners are equally responsible for making decisions in the name of the business.
Company Registration Procedure in Portugal
To register a company in Portugal requires investors to:
Check the National Registry of Collective Entities (known locally as the RNPC) to ensure that the proposed name for the new business is available.
If the desired name is available, investors have the option of reserving the name for a period of 48 hours for a paid fee.
Pre-approved names are allowed to be elected from the RNPC database.
Submit an application form together with Articles of Association and the certificate of name approval to obtain the Certificate of Registration.
Employees of the company must be registered at the Business Registry Offices within a period of 24 hours before beginning activity.
Ready to get your Portugal company registration process started? For more information and assistance on how 3E Accounting can help, contact our panel of seasoned and experienced experts via our website.