Azerbaijan Company Registration Services
Thinking about opening a company in Azerbaijan? You're not alone. Being one of the world's fastest growing in economies in recent years, thanks mainly due its oil and gas development and the liberalization of its trade system, Azerbaijan has caught the eye of many investors and has been garnering more interest over the years as a hub for international business investment.
Company registration in Azerbaijan in general takes about three working days for completion. However, additional days may be required for the preparation and the translation of documents if needed.
What Documents are Needed for Company Registration in Azerbaijan?
For a Limited Liability Company (LLC), the documents that are required include the following: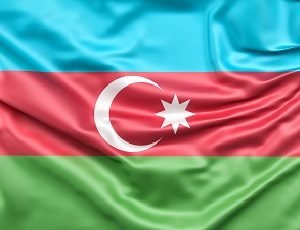 The official company name
A legal office address
Information about the company founder
Type of business activities
Choice of bank in Azerbaijan
To open a Representative Office, the following documents will be required for company registration:
The founding documents
Choice of bank in Azerbaijan
Of course, other documents may be required other than the ones listed above, so it is best to check and collect all the documents as early as possible before making attempts to register a company in Azerbaijan. A company registration services professional will be able to assist in any translation of documents that need to be done.
All documents are required to be notarized by the Azerbaijan Embassy.
Is a Local Company Required to do Business in Azerbaijan?
While it is not necessary to have an existing local company, an investor who wants to register a company in Azerbaijan would be required to have some form of registered presence. The local tax laws stipulate that a permanent representation must be appointed within one month of commencing activities, and it may be in the form of a local company, join venture or representative office.
A Representative Office must be registered at the Ministry of Foreign and Economic Relations, while a branch or join venture office should be registered at the Ministry of Finance once they have received an official directive from the Ministry of Foreign Economic Relations. A Joint Venture company would be registered at the Ministry of Finance, especially if they have foreign participation involved.
Do the Documents for Azerbaijan Company Registration Need to be Notarized?
Yes, all the documents should be notarized in the home country of the company before attempting to proceed with the company registration process in Azerbaijan. All the documents should also be legalized in the Azerbaijan Embassy. Legalized in this instance means having the notarized documents verified in the Consular Department of the Azerbaijan Embassy.
What Happens Next Once a Company Has Been Registered in Azerbaijan?
Once the company has been legally registered in Azerbaijan, the company would next need to proceed with obtaining an official company seal, register with the appropriate tax authorities, Social Protection Fund and the Employment Fund.
Need help getting started with your company registration process in Azerbaijan? Let 3E Accounting help you along your way. Get in touch with us and our panel of experts will be happy to help you get started on the next phase of your business journey.