United Arab Emirates Company Registration Services
While the United Arab Emirates, better known as the UAE, may not be one of the hardest places in the world to do business, there are certainly countries were registering a business is much easier and quicker to accomplish.
To register a company in the UAE may require licenses, depending on the nature and activity of business that the company plans to undertake. Generally, there are three types of license which are issued to companies who wish to establish a base of operations here in the UAE, especially in its capital city, Dubai: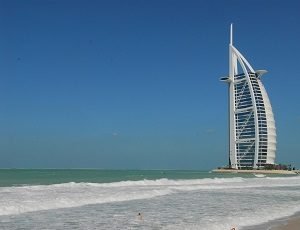 Professional license – this is usually issued to service providers and professionals, and those who are involved in the artisan and craftsmen fields
Commercial License – this license is issued to companies and businesses who intend to be engaged in any sort of trading activity in the UAE
Industrial License – this license is issued to companies and businesses who will be engaged in the manufacturing industry or be involved in any other type of industrial activity whilst they are in operations in the UAE
The Business Approval Process for Company Registration in the UAE
The approval process for business registration in the UAE would require the following conditions to be met with:
Approval from the UAE Central Bank on the issuance of licenses for banks and other financial institutions
Approval from the Finance and Industry Ministry on the issuance of licenses for manufacturing companies
Approval from the Economy and Commerce Ministry in regards to the issuance of licenses for companies engaged in insurance and other relevant firms
Approval from the Health Ministry for the issuance of licenses for medical and pharmaceutical products
Companies which are engaged in gas or oil production may require additional endorsements and approvals from other government agencies
Business Ownership Requirements in the UAE
Every company that is registered and established in the UAE is required to have no less than 51% shareholding by UAE nationals, applicable to companies other than those with a professional license. To be exempted from this requirement, a company would need to fulfil any of the following conditions listed below:
The company is established in any of the Free Trade Zones in Dubai
A company is wholly owned by the Gulf Cooperation Council and enters into a partnership with another company that is wholly owned by UAE nationals
Exemption is available in the cases where the law requires 100% local ownership
The foreign entity is registering a representative or branch office in the UAE
Exemption is applicable in cases where 100% ownership of Gulf Cooperation Council nationals or entities are permitted
Exemption is applicable in cases where artisan or professional companies which allow total foreign ownership
In the UAE, the types of business entity structures that an investor could opt to go with would be:
General partnership
Join venture
Private shareholding
Public shareholding
Share partnership
Limited liability
Ready to register a company in the United Arab Emirates? To avoid any unnecessary complications from occurring which could slow down the process of your company registration, we are here to offer our company registration services. Let 3E Accounting help you on your journey so you can get started in no time.