Pakistan Company Registration Services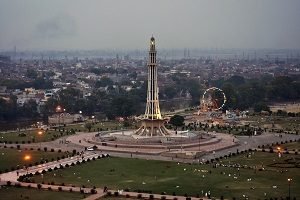 As a business owner, there is nothing more rewarding than knowing that your company has succeeded enough to be able to expand overseas. True, expanding into an unfamiliar overseas market can be daunting, but with the right guidance from professional company registration services, your risks are significantly minimised.
Why Register a Company in Pakistan?
Have you ever considered registering a company in Pakistan? It may not be one of the first few places that pops to mind when you consider registering a company in the Asia-Pacific region, but registering a company in Pakistan brings with it several benefits including:
Location – Pakistan is prime real estate, sitting in close proximity to oil rich nations in the Middle East, as well as economic power houses like India and China.
Large Population – Pakistan's population of more than 180 million people with the education and the skills needed especially in the IT sector, means there is an abundance of labor workforce that companies can tap into.
The Start-up Culture – The government of Pakistan is especially encouraging its youth to pursue and entrepreneurial path in line with its mission to overcome current economic challenges and boost the country's economy. For the good of the economy, the government is also welcoming towards foreign investment.
How to Register a Company in Pakistan
Foreign investors who are seeking to register a company abroad will always stand to benefit from the assistance of professional company registration services like 3E Accounting.  Pakistan company registration services offer vast knowledge and insight that investors may not otherwise be aware of. This can save them considerable amount of time and effort in setting up a company as quickly and efficiently as possible.
To begin registering a company in Pakistan, here is what you are going to need to do:
Company Name Approval – The first thing that needs to be done is getting the name of the company approved and sorted out with the registrar of companies.  Choosing a name may not be as simple as you think, because they could be certain prohibitions and restrictions involved. Without the company name being approved, you will not be able to move on to the next phase of the process.
Payment of Fees – Once the company name has been approved, the applicants will have to submit an application for incorporation and make the payment of the applicable fees for the process to commence.  The payment can be made at the designated bank branches in Pakistan.
Acquire the Digital Signature – A digital signature in Pakistan is given by the National Institutional Facilitation Technologies and is obtained using the Electronic Services of the SECP (Securities Exchange Commission of Pakistan).
Registering for Income Tax – Companies will then need to apply for National Tax Number at the tax facilitation of the Regional Tax Office of the Federal Board of Revenue.
Registering with the Labor Department – All companies in Pakistan are required to register with the labor department in each district that they are set up in. This is an effort to safeguard the labor standard of workers and is compulsory for all companies.
Need assistance with your company registration services? Contact 3E Accounting today and get your Pakistan business venture started.