Nepal Company Registration Services
Setting up a company in Nepal is far easier than you think. Did you know that English is widely spoken by the people of Nepal and it is one of the primary business languages in the country? Doing business in Nepal is made easy because of that, and because the business documents required for registering a company in Nepal are available mainly in English, which saves companies the time and the cost involved acquiring a translator.
What makes Nepal an ideal place for company registration is the low business operation costs. According to the World Bank, the average monthly salary of a staff in Nepal is as low as US$76, easily one of the lowest in Asia. Rental office space is approximately US$12 per square foot and because of its location, it is easy to get into neighboring countries in Nepal through both road and cheap flights.
Company Registration in Nepal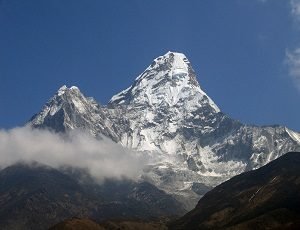 Both Nepalese citizens and foreign individuals are able to easily register a company in Nepal, choosing from business entities such as private companies, sole proprietorship and public companies. To get started on forming a company in Nepal, prospective business owners would need to go through the following steps before their company can be up and running:
Confirmation of a Unique Business Name – It is essential that the proposed name of the new business be unique. The verification process for the company name can easily be conducted online. Once a suitable name has been determined, the company would be required to submit an application with the Office of Company Registrar to reserve the selected name.
Acquiring the Services of a Professional – The presence of a professional is required to verify and certify the memorandum and articles of association documents. Professional company registration services agencies are usually able to assist with this to prevent unnecessary errors from occurring.
Buying a Stamp – Investors would be required to head to the post office in Nepal and buy a stamp which is to be attached to the registration form.
Get the Registration Done – To get started registering a company, investors would need to go to the Office of the Company Registrar at the Department of Industry. The application form must be submitted in accordance with the requirements stipulated by the Ministry of Industry, Commerce and Supplies.
Get a Rubber Stamp – A seal maker would be needed for this.
Registering for Taxes – Once the processes above have been completed, the next phase of the company registration process in Nepal would require investors to get registered for VAT and Income Tax. This can easily be done at the Inland Revenue Office located at the Ministry of Finance. As part of the requirements of the Value Added Tax Act 2052 of 1996, companies are required to disclose their office address and a withholding tax of 10% of the rent for at least 3 months must be deposited.
Get the Employees Enrolled – Enrollment here would be for the Employees Provident Fund. In Nepal, employers are required to contribute 10% to this fund, which is deducted from the basic salary of each employee under its payroll. The deduction amount needs to be met by a contribution from the employer on top of that.
Need help getting your business registration process started in Nepal? 3E Accounting can assist in more ways than one. Get in touch with us today to find out more about our company registration services in Nepal.