Vietnam Company Registration Services
The first question an investor would ask when setting up and registering a new company in any market would be, why should they set up a company there? For example Vietnam, why should investors consider Vietnam company registration?
Why Choose to Register a Company in Vietnam?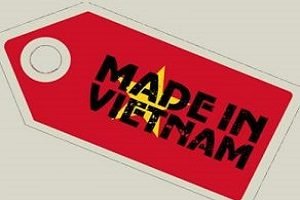 Vietnam has had a strong and upward economic growth since the early 2000s and this is not expected to slow down anytime soon. Vietnam has a young population and the labour costs are low, which is what any investor who is interested in establishing a new business is going to be keen on. Businesses would always view young employees as an asset to run the day to day operations, and if they can be hired at an affordable labour cost for the investor, that is even better.
When looking to set up a business in Asia, what better market to choose that one of the most vibrant economies in Asia like Vietnam? Vietnam's large market for capital goods and a growing domestic market for consumer goods are among the reasons why investors are looking considering setting up a business base here.
Vietnam's economy continues to be liberal and the economic reforms in sectors such as retailing are experiencing liberalisation in the hopes of attracting more foreign investments into the country. Vietnam also has the highest internet penetration in south east Asia, evidence by almost 32 million people having internet and broadband access.
One downside to the Vietnamese economy is that registering a company in Vietnam is not necessarily and easy process. Running a business in Vietnam too can prove quite a challenge, as it is ranked 78th in the world by the World Bank for the ease of doing business. The inadequate infrastructure, corruption and lack of intellectual property rights law enforcement is also something investors are going to have to think about.
What Is the Vietnam Company Registration Process?
The process of registering a company in Vietnam includes:
Checking the proposed company name and obtaining a registration certificate.
Obtaining a tax registration certificate from the local business registration office under the Department of Planning and Investment.
Making a company seal with the Sealmaker.
Registering the seal-sample with the Business Registration Office.
Opening a bank account.
Buying pre-printed VAT invoices which can be obtained from the Municipal Taxation Department or obtain and print self-printed VAT invoices. These can be done at the Municipal Taxation Department.
Publish the registration contents on the National Business Registration Portal.
Pay the business license tax.
Register with the local labour office to declare the use of labour. This is done under the Municipal Departments for Labour, Invalids and Social Affairs.
Register all employees with the Social Insurance Fund for the payment of health insurance and social insurance.
We have the panel of expertise that your business needs to ensure the Vietnam company registration process is a smooth sailing one. For more information, contact us today.