Panama Company Registration Services
Panama is founded on an economy that depends heavily on the service sector. In Panama, unlike other countries in Central America, the country's gross domestic product is 80% accounted for by their services sector.
Why Investors Consider Panama Company Registration a Good Idea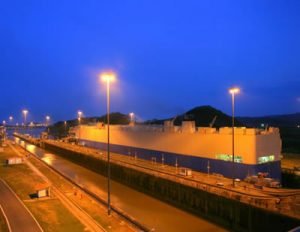 Panama is being considered by investors as a place they would consider setting up a business and registering a company in because of the country's following strengths:
There are no foreign exchange controls in Panama because the local currency is the US dollar, which eases business transactions.
Panama has a low unemployment rate, thanks to its economic stability and a low inflation rate thanks to the sustained economic growth that the country has managed to upkeep.
In Panama, foreign investors who form a company there are allowed to own 100% of the entity, and there are no restrictions imposed on the transfer and repatriation of capital and profits.
Panama is strategically located on one of the world's major shipping routes, which is the Panama Canal.
The local laws and legislation in panama guarantee juridical security, along with fiscal and tax incentives for investors seeking to register a company in the country.
Aside from being a hub for air travel, Panama is also one of the best countries in the world when it comes to telecommunications connectivity.
What Kind of Challenges Would Investors Face Registering a Company in Panama?
When registering a company in any market, investors would need to be prepared for both the advantages and the challenges that the market would bring. Panama company registration comes with the following challenges:
There is bureaucracy and corruption to be contended with. Working with the Panamanian authorities can prove to be a costly affair, with a lot of time and money being wasted dealing with it.
There is also a lack of clarity and transparency when it comes to public tender
Panama has copyright issues and a slow judicial system which could prove a hindrance to running a business.
Professionalism is also lacking in some business people and it can be a challenge to work with local individuals.
The main language in Panama is Spanish, and conducting business dealings with the locals can prove to be a challenge as not many of them would speak English.
It can also be tough for investors to find qualified employees in Panama.
Panama Company Registration
Registering and incorporating a company in Panama can be done in approximately two weeks as long as there is a minimum of one shareholder and three directors of any nationality in place to start running the business.
The minimum share capital for an investor to form a company is as low as US$1, and the local Panamanian law does not require a resident corporation to publicly disclose the details of the shareholders and the directors of the company. Therefore, investors are privileged to have a high degree of privacy in forming their Panama companies.
For more information on company registration in Panama, contact us for a full list of our advisory and company incorporation services.