Expand Your Business International with Venture Overseas
WE ARE DEDICATED TO:
Helping entrepreneurs go global
Conquer the international turf by discovering and tapping new business
expansion and growth opportunities
Provide them with the overseas market knowledge
Assist them in financial support
Help companies to succeed and strengthen their foothold, GLOBALLY
Why Venture Overseas?
If you're an entrepreneur and still not sure about going global, then here's a quick look at why most business owners are seeking to venture out overseas: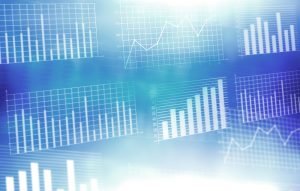 Ensure Economic Sustainability
Overseas investment is a good way for entrepreneurs to create employment for their staff and increase shareholder value. This truly helps in supporting and ensuring economic sustainability of their country, especially in today's unstable and uncertain global environment.
Improve Financial Bottom-Line, Experience More Profits
Global expansion is a great strategy to penetrate into new markets and geographical regions, and cater to the target audience in new areas which helps significantly improve the financial bottom line. Did you know that according to the Global Challengers study report that was published by the BCG, companies from emerging economies like Singapore grew 3X faster as compared to global peers? The success was attributed to rapid internationalisation focused on expanding market reach as well as building scales.
Power the World Economy
The emerging markets have truly become drivers of the world economy. And this has allowed several emerging companies to tap and capitalise on new opportunities, establishing themselves as internationally competitive companies.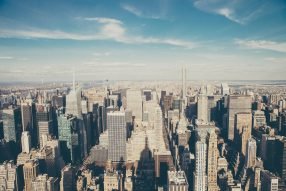 Become Future-Ready for the Emerging Global Environment
For any country to grow economically and enjoy unmatched stability, global expansion is important. By capturing new markets now, companies can become future-ready for the emerging global environment. In fact, did you know that an emerging economy like Singapore has already made over 400 billion Singaporean Dollars investment overseas in cumulative DIA (Direct Investment Abroad)?
Multiple Ways Offered for Companies to Go Global
Here are several ways/modes of taking your business overseas:
Partner With Us at Venture-overseas.com
At Venture-overseas.com, we continuously strive to help local business owners, (be it a start-up or a medium sized enterprise) venture into newer markets and establish their operations overseas. And to deliver what we promise, we offer entrepreneurs quality guidance and information that they need to not only identify but also tap into new business expansion and growing opportunities overseas.
Maximise Opportunities
We provide you with reports and information guides to help you explore & learn about different global markets across all continents, including Africa, Asia Pacific, North and Latin America and Europe. Whether you want to expand your operations in Kenya, Brazil, the US, Australia, Thailand, Malaysia, Germany, Turkey or the UK, we have the information and market reports that you need to evaluate and analyze the market potential and discover the world of business growing possibilities and profit maximising opportunities overseas.
Discover Potential Market
At Venture-overseas.com, we help you make wise and informed business expansion decisions. Browse through our website to access case-studies about different markets and business sectors, publications, news and a lot more. Discover which market has the potential and what market should you tap into, to grow your business.
So, what are you waiting for? Make your business expansion decision wisely. Get all the information you need to select a potential market. Remember a wise and informed decision can make all the difference.
Your Business Success is in Your Hands