Taiwan Company Registration Services
Taiwan, a country that is strategically located right at the heart of the Asia Pacific region, is one of the most ideal business hubs that an investor can consider establishing a business in. It is currently the 26th largest economy in the world and has an average growth rate of 6% annually.
Types of Business Entities in Taiwan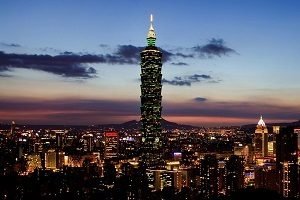 There are several types of business entity options available in Taiwan, although most international companies prefer to opt for the Limited Liability Company entity. Other types of business entities include Company Limited by Shares, Branch Office and Representative Office.
Companies who are planning to sell products in Taiwan but who want to avoid the 20% repatriation tax on profits can opt to open a Branch Office. Representative Offices on the other hand, are better suited to companies who are not planning to sell but instead who intend to develop products or be involved in R&D.
Taiwan Company Registration Services – The Process
Before registering your company in Taiwan, it is important to seek the help of professional company registration services who are well-versed and experience in the matter so guide you through the registration process and the steps that need to be taken.
Before embarking on your company registration process, here is what you need to be before the incorporation process can begin:
Book a Consultation Session – Speak to your consultation agency and discuss in full detail what your proposed business activity will be and what your business plans are once the company has been established and running. Be open and honest in your discussion and reveal as much detail as possible so your agent will be better able to advise you on what needs to be done.
Reserve a Company Name – Once the preliminary discussion has been completed, the next stage would require a company name. Company names in Taiwan are allowed to be registered in Chinese if desired. The name reservation will be handled at the Ministry of Economic Affairs
Select an Office Location – The next stage of the process involves scouting for the ideal location for your business. Foreign-owned companies in Taiwan are required to rent a premise to gain approval from investors.
The next phase of the company registration process involves the actual incorporation procedure:
Preparing the documentation
Acquire foreign investment approval
The opening of a capital account
Approval for capital remittance
The incorporation process
And finally, once your company has been incorporated, the last phase of the process before your company fully begins operations in Taiwan will involve the following steps:
Register for tax with the Taiwan Taxation Bureau
Open a bank account to convert the capital account into a business account
Applications for employee visas and licenses if needed
Need more guidance or consultation about establishing a business in Taiwan? 3E Accounting has years of experience under its name, along with a strong team of expert professionals who have made it their mission to ensure that every client who walks through our doors achieve success. Contact us today or visit our website to see how we can help with your entrepreneurial journey.