Why Setup Business in Singapore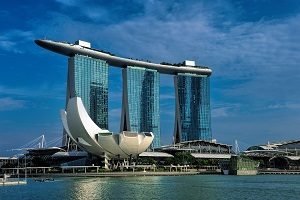 50 years ago, Singapore was nothing more than an island that was made up of mainly swamp and a little over half a million people. Fast forward today and Singapore right now is a thriving business hub in Asia which has investors from all over the world flocking to set up a business in a country that has become the epicentre of Asia.
A country with now the largest foreign currency reserve per capital of any other country in the world, Singapore is poised to become the financial centre of Southeast Asia and probably Asia overall.
Why Singapore Is the Perfect Location for Your Business
Entrepreneurs, corporations and ventures of all sizes are eager to set up a base of operations in Singapore, and here is why:
Singapore has the one of the lowest corporate tax rates at 8.5% for up to SGD$300k profits and a flat rate of 17% for any amount above that.
Singapore has been rated number one in the world consistently by the World Bank for the ease of doing business.
Singapore is ranked as the third wealthiest nation in the world by Forbes magazine, and has ranked as the third most globalized economy among 60 of the world's largest economies, according to Ernst and Young's 2011 Globalization Index.
Singapore is number one in Asia when it comes to political stability.
Singapore as no dividend or capital gains taxes.
Singapore has no estate, death or inheritance tax.
Singapore is rated number one when it comes to the quality of life.
Singapore is rates as number one for the best labor force in the world, with its highly educated and highly skilled workers.
The Most Strategic Location You Can Choose
One of the major advantages an investor stands to benefit from when choosing Singapore as the home of their next business venture is the convenience of the country's location. Singapore is quite possibly one of the most strategically located countries in the Asian region, being at the heart of Southeast Asia.
Thanks to its location, investors will have an access to 2.8 billion people within several different neighbouring countries which are only a few hours away by flight. It helps too that Singapore has been classified as a premier International Maritime Centre because its port is one of the busiest in the world. Singapore's Changi Airport also sees some 15 million passengers coming through annually, and the airport's competiveness, efficiency and service has earned it the title of Best Airport in the World for 20 consecutive years.
Doing Business with the Pros
Singapore has gained a reputation for its pro-business environment, which explains why it never fails to attract sizeable foreign investments and entrepreneurs to its shores every year. What makes Singapore fantastic is this – you can turn your ideas into businesses with ease and achieve significant profits.