Deciding To Set Up Business In Seychelles Is A Good Move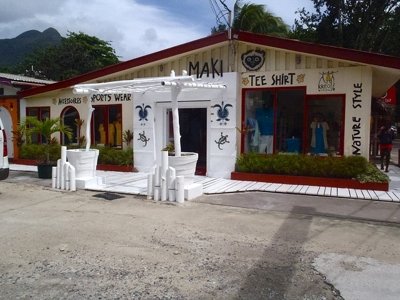 Basically, when you set up business in Seychelles you get the following:
excellent infrastructure system
exceptional telecommunications services
no tax liabilities on international business companies
minimal reporting requirements
no nationality restrictions
These are just some of the reasons why international investors and entrepreneurs are looking to invest and set up business in Seychelles.
An island country which spans an archipelago of approximately 115 islands in the western Indian Ocean, Seychelles I home to a stable and democratic government. English remains one of the languages used by governments and businesses, which makes it easy for international investors to consider setting up a business in the country.
Setting up a business in Seychelles could be a very good idea for investors that are seeking alternative jurisdictions to setup a business in, and here is why:
It Is Cost Effective to Setup a Business in Seychelles
When you set up business in Seychelles, it's more affordable than you may think. Not only can be a company be incorporated in approximately 3-5 working days at the most – which is a lot faster compared to a lot of other countries. It costs a mere €2,500 to register a company, a few which is inclusive of corporate and trust services, and the first-year fees for registration. With only one director and one shareholder in place, your business in Seychelles is ready to enjoy all the benefits and advantages that the country has to offer.
The Privacy Aspect
Many investors like to set up business in Seychelles because of the level of privacy that it offers. It is often not available in many countries. In Seychelles, a company does not have a public registrar of shareholders. The privacy of the companies is under the country's law. In addition, Seychelles does not have ties to the United States or the European Union. This means there is no obligation to share tax information. This aspect is essential for privacy and one that many businesses tend to value.
No Taxes and Stamp Duties
Another major perk when you set up business in Seychelles is that companies have no direct obligation to pay taxes and stamp duties. There are no taxes in selling or transferring or shares either. This is a guarantee which companies can reap the benefit from for the next 20 years. It begins right from the time of a company's incorporation.

The Stability in the Country
Seychelles is a politically stable country. It's a perk which is extremely beneficial for investors. This is because a stable country means there is less risk. Also, neighbouring areas like Asia, the UK and Europe should have no trouble conducting business within Seychelles.
The Double Taxation Avoidance Treaties
A company can appoint two resident directors and owners in a Seychelles registered company. Also, they will be able to access the benefits that come with the double tax avoidance treaties. This helps in the reduction and waiving of withholding tax on earnings from the list of 20 countries which have signed these treaties with Seychelles.