Set Up Business in the Dominican Republic with Company Registration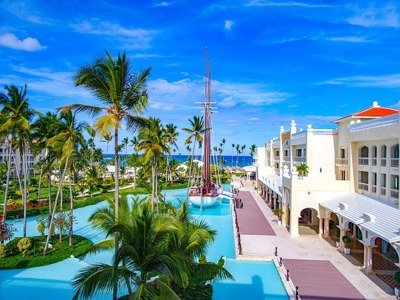 Its trading partner is the Americas and that makes it an awesome place to set up a business. Where in the world can you have access to endless white sandy beaches and generate income at the same time? If you say the Caribbean, you are almost there. Take a look at the world map and find the Dominican Republic. Here are reasons why you should set up business in the Dominican Republic.
Talented People
Education is a tried and tested pathway to uncover talents. In the Dominican Republic, locals are required to attend school and the government ensures that learning is accessible at every nook and corner. As such, there is a rise of qualified and talented locals ready for hire by businesses of all types. The government encourages locals to further their study abroad for many reasons. Learning the ways of other people across the globe and assimilating it with local practices, makes them even more valuable as a workforce.
It's All About Location
It is a blessing that the Dominican Republic located right in the middle of remarkable markets. It is accessible by air or sea from North America, the United States of America, the Latin Americas, and even Europe. It is also among the largest markets in the Caribbean. So, do you now have a better idea of why you need to set up a business in the Dominican Republic? Your business can conveniently reach out to these market while you chill in your paradise spot.
Connectivity
Did you know that even while riding a mini-van in the Dominican Republic, you can still access the Internet? Here's to display the extent of connectivity available in the Dominican Republic. Foreign business owners rely so much on the Internet if they were to reside out of their home country. Hence, as a business owner, you can connect to your business counterparts anywhere in the world without any hiccups.
Start-up Ecosystem
As more locals return from their studies abroad, more and more start-ups are emerging. The new generation has plenty of new ideas and coupled with the desire to make things better or to improvise local processes, and the local start-up ecosystem is pretty active. Angel investors are aplenty here in the Dominican Republic, making the start-up ecosystem more viable.
Free Trade Zones
One can find Free Trade Zones (FTZ) scattered all over the country. The FTZ in the Dominican Republic began in 1969, and it has attracted foreign investments for almost five decades. It remains an attraction for international businesses as they are assigned to custom free zone law and tax rates. Even if you decide to opt-out of the FTZ, you could get away with a relatively low tax rate of between 16 to 18 per cent. It also frees from tax for a huge option of goods and some of them are necessities and services. It includes education, health, housing rental, personal care and exported functions.
Start your business in Dominican Republic now! Contact us to know more.