Experience As Island Destination Like No Other When You Set Up Business In The Cayman Islands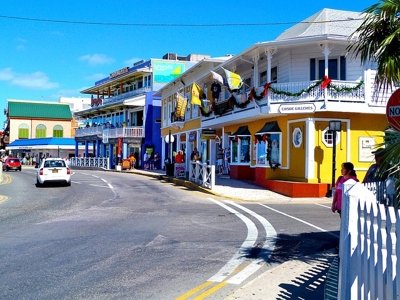 The Cayman Islands has a flexible structure, which is one of its primary appeals that draws investors towards its shores. The Cayman Islands company laws do not stipulate that the directors of the shareholders of the company be residents of the Cayman Islands. Other benefits which come when you set up a business in the Cayman Islands include the following:
Financial Assistance for Companies
One of the benefits about forming a company in the Cayman Islands is that there is no statutory prohibition in place which prevents exempted companies from obtaining financial assistance. Financial assistance can still be made available to the directors of these exempted companies.
Stable Country with a Quick Registration Process
In the Cayman Islands, the registration process is simple and efficient, and the incorporation fees are low. To setup a business in the Cayman Islands requires no regulatory authority approval.  Only one director and one shareholder is required to setup a business in the Cayman Islands, and they can either be the same person or a corporate body. They don't necessarily need to be local to the Cayman Islands either.
The Country's Tax System
Shareholders of companies established in the Cayman Islands are not subject to taxes, and this is with respect to any form of trade within the company. This includes dividends and other distributions which happen upon liquidation of the company. Another benefit is that there is no withholding of taxes when it comes to shareholder dividends or other distributions upon the sale, exchange or redemption of shares.
English Is the Official Language
English is the official language in the Cayman Islands. The laws and legal systems are based on the British system. Because of its strong links with the UK, the country is totally stable and safe politically. This makes it an ideal place to setup a business. All documents and legislations in the Cayman Islands are in English.
Run Your Business from Anywhere in the World
When an investor sets up a business in the Cayman Islands, they do not necessarily need to be living in the country to run the business. In fact, one of the biggest benefits is being able to run the business from anywhere in the world that they may be located in.
Tax Efficient
The Cayman Islands has an efficient tax system and a respectable jurisdiction as to the incorporation of offshore companies. Other taxation benefits include:
no direct taxation, which includes no corporation tax

without property tax

no capital gains tax

no withholding taxes in place.