Set Up Business in Australia And Enjoy A Feast of Lucrative Possibilities
Australia is the 13th largest economy in the world and there are several reasons why investors have been eyeing Australia as one of the most potential places in the world to setup a business. Did you know that Australia's quality of life is rated as the seventh highest in the world? Want to set up a business in Australia? Here are the benefits you stand to gain:
The Robust Economy
Australia's economy is one that is robust, with a strong and demonstrated history of economic resilience and adaptability. The country has had a record of steady growth, providing a safe and low-risk environment in which investors can conduct and setup their business with ease and peace of mind.
Australia is currently in its 26th year of consecutive annual economic growth, and the country's economy is underpinned by strong institutions, an exceptional services sector and its undoubted ability to respond to global changes.
The Dynamic Industries
Australia is capable and has the capacity to provide the necessary high-quality products and services that investors and people from all over the world need. The country's energy and mineral resources alone continue to power Asia's industrialisation and the agriculture commodities and premium food meet the region's demand for green, clean and safe products.
The services-based economy is ready to provide wealth management, healthcare, education, tourism and professional services to Asia's growing middle class population. This is why investors are keen to setup business in Australia.
Available Skills and Innovation
The labor force in Australia is one of the most educated, multicultural and multilingual ones in the world. The workforce is highly proficient thanks to its excellent education system and the availability of specialized training services.
Australia is home to a culturally diverse workforce where almost 30% of the workers were born overseas. With its multicultural population, 2.1 million Australians speak an Asian language while 1.3 million speak a European language.
The Global Ties
Australia is has an important position in trade and investment for international companies who are conducting their business in Asia. This is due to its strategic location. The country's trade agreements help to facilitate the smooth flow of goods and services. This comes along with investments with some of the other dominant major economies in Asia, Europe and North America.
In Australia, investors will find that they will benefit from an open trading economy, where 10 of the country's top 12 export markets are within the Asian region. The country's top five trading partners include China, the UK, South Korea, Japan and USA.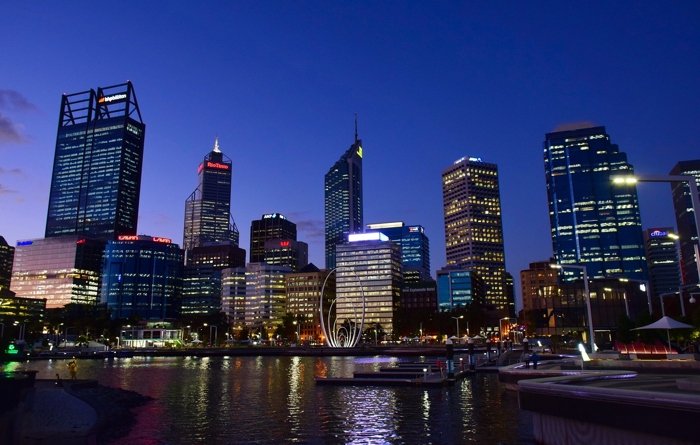 The Strong Foundation
Australia is one of the safest places in the world for an investor to conduct and setup a business in. It is in the global top five on the Index of Economic Freedom. Australia's effective governance provides multinationals with a safe and secure business environment.
Australia is politically stable, with a sound governance framework that underpins its economic resilience thanks to the transparent regulatory system. Australia is ranked as the 15th for the ease of doing business out of 190 countries in terms of its business environment, and its robust regulatory system make its stable institutional frameworks, strong finance and banking regulations one of the most notable ones in the world.