New Zealand Company Registration Services
Located in the South Pacific Ocean lies a country that holds potential for future investors who are keen on expanding overseas. This country is known as New Zealand. With an Exclusive Economic Zone which spans over 4 million km2, a mild and mostly cool to warm climate throughout the country, New Zealand is easily accessible via air travel.
Why Choose New Zealand for Company Registration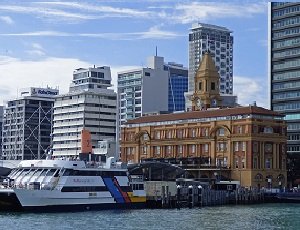 New Zealand is home to a modern and developed economy as well as a high living standard. The country takes pride in its well-developed communication, business, and commercial infrastructure, and these are just some of the many reasons why investors are looking towards this side of the world to launch their next business venture.
New Zealand also has major export partners that it works with which include Australia, US, China, Germany, and Japan to name just a few.
Advantages of New Zealand Company Registration Services
New Zealand is a member of the Organisation for Economic Co-Operation and Development and if properly structured, a New Zealand resident company can operate as a tax free international business company. Which is why it is vital that investors enlist the help of professional company registration services like 3E Accounting who have the years and expertise needed to structure your company properly right from the beginning.
Every company that is registered in New Zealand must have a registered office address. At this office address, statutory registers are kept along with an address for service where legal documents related to the company are delivered to.
How Many Shareholders and Directors Are Needed to Register a Company in New Zealand?
To register a company in New Zealand, the minimum number of shareholders needed is just one. Corporate shareholders are also allowed for this process. A minimum of one director must be appointed and if the company only consists of one director, the director is not allowed to hold the post of company secretary as well.
While it is alright for the shareholders of the company to be of any nationality, all New Zealand companies are required to have at least one director who is a New Zealand resident.
Each company is required to hold an annual general meeting of shareholders at least once a year and the annual meetings can be held anywhere.
Are There Any Name Restrictions in Registering a Company?
In terms of registering a name for a company, investors need to be mindful of the following restrictions:
No company names that contain:
Royal, national, international, commercial, and or other significance
Misleading and deceptive names
Names identical to existing companies
Offensive names
As for company suffixes, the suffix "Limited" is allowed and upon incorporation, can be used everywhere except when it comes to Limited Partnerships.
Need more information on how to get started with your company registration process in New Zealand? 3E Accounting's team of professionals are here to answer any queries you may have and we will help you kick off your business on the right track to ensure success all the way. Contact us or visit our website today for more information.