Mexico Company Registration Services What to Expect When Setting Up a Company in Mexico
Are you ready to start a business in Mexico? We will show you why choosing to register your company in Mexico is going to be one of the best decisions you have ever made.
With our years of expertise, our Mexico company registration services can make your incorporation process a smooth sailing one.
The Benefits of Mexico Company Registration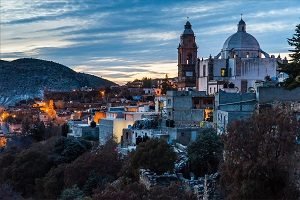 Mexico is home to one of the most sophisticated financial and industrial systems in the world, with a large market of over 110 million people and a steadily growing middle class, which is why it makes smart business sense to register a company in Mexico. With its low operations costs and very competitive labour costs, doing business in Mexico is at least 80% cheaper than the US, especially when it comes to the manufacturing industry. Investors can hire highly skilled local workers and save on the operational costs compared to if they were to run a business from other countries within the same region.
When it comes to setting up a company in Mexico, investors will be pleased to know there is no restriction on foreign investment capital. Foreign entrepreneurs are also permitted to hold all their company's capital in US dollars and not have to convert it to the local currency. A Mexican LLC can also be registered within three weeks, as long as you've got two shareholders and one director in place, who can be of any nationality.
Establishing a business in Mexico holds the promise of bountiful business opportunity. Mexico has signed the most free trade agreements than any other country in the world, and in that list at least 47 countries in North and Latin America, Europe and Asia allows free flow of goods and services. Which means doing business has never been easier than from Mexico.
Under the North American Free Trade Agreement, US and Canada investors and entrepreneurs are permitted to settle down and work in Mexico, and they will be able to import and export goods and services in and out of the country without much difficulty. Additionally, the government of Mexico is offering employment incentive, which is a credit equivalent to 100% of income tax corresponding to the remunerations paid to employees with disability.
What You Need to Consider When Registering a Company in Mexico
While Mexico does have its benefits for anyone intending to register a company there, like everywhere else in the world, there are still some considerations that every investor should be prepared for before setting up a company.
The first thing to consider is Mexico's high tax rates, including a standard corporate tax rate of 30%, personal income tax rates of up to 35% and a Value Added Tax (VAT) rate of 16%. Paying taxes can also be a time-consuming process in Mexico, taking up as many as several hours to complete.
Registering a company can also prove to be a challenging process without the proper assistance from professional Mexico company registration services, because the country is decentralized and each major Mexican city has its own regulations and procedures for business setup.
Contact Venture Overseas for Assistance with Your Mexico Company Registration
For additional information about our professional Mexico Company Registration services, visit our website today or contact us directly and one of our friendly and helpful supportive team members will get back to you as soon as possible.