Timor-Leste Company Registration Made Easy by Venture Overseas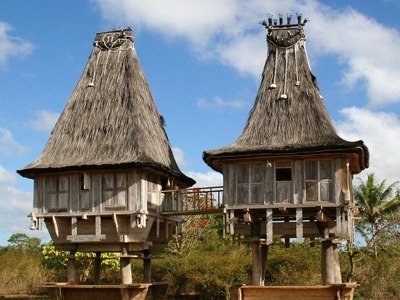 Timor-Leste company registration may seem challenging but let us guide you through it with our professional experience.
Business Potential
Timor-Leste is a country in Southeast Asia that produces coffee, cinnamon, and cocoa. Although it is still a developing country, it holds great potential for expansion in businesses and industries as the economy gradually diversifies.
Timor-Leste Company Registration Procedures
Timor-Leste company registration procedures take two weeks and involve a number of pre and post-registration steps.
1. Open a bank account and deposit money
Applicants need to open a bank account and are free to decide on the company's amount of capital.
2. Register the company
Applicants can apply for Timor-Leste company registration at the one-stop shop (Serviço de Registo e Verificação Empresarial) or SERVE.
Company registration is free and the following documents must be submitted:
Memorandum of Association
Shareholders' IDs and taxpayer number
Corporate bodies' identification
Acceptance letters of each member of the corporate bodies
Bank document certifying the deposited company capital
Location of registered office(s)
Certified copies of prior authorization to conduct business (if applicable)
Although SERVE should complete Timor-Leste company registration within 5 business days, in practice the process may take longer.
Once registration is complete, applicants can collect their incorporation and registration certificate (Certificado de Registo Comercial, CRC) which has the company's registration number and the tax identification number (TIN). An information summary of the company's registration ("resumo do registo") will also be published by SERVE on their online website.
Additional applications for a business license may then be required if the company is considered to be in a medium or high-risk sector.
3. Register with the Ministry of Finance
Companies must confirm their Timor-Leste company registration with the Ministry of Finance. Once the procedure is complete, a certificate of debts ("certidão de dívidas") will be issued and will be used for a number of interactions with government authorities.
4. Register employees with the Ministry of Social Solidarity for Social Security
A Timor-Leste company and its employees are legally need to register in Social Security through the Ministry of Social Solidarity. Further, the company as an employer entity will undertake registration of itself and all employees by submitting the registration form along with registration documents, employment contracts and respective identification documents.
5. Make a company seal
Although a company seal is not required by law, in practice companies will need one in order to interact with government agencies (eg. Ministry of Commerce and Industry). Applicant companies can then procure one from a private seal maker.
Contact Us Today
Interested in company registration in Timor-Leste?
Therefore, you've come to the right place. Our expertise can guide your business to venture overseas. Then, you can contact us today and allow us to provide you then an easier process.