Lucrative Perks Await You When You Set Up Business in South Africa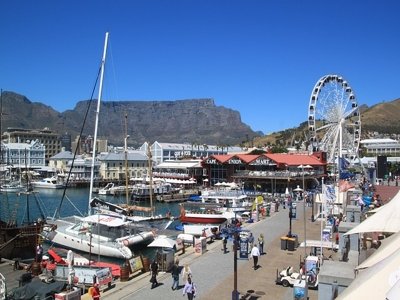 Positioned at the southern tip of the African continent, South Africa easily gives investors easy access to approximately 14 countries within the Southern African Development Community. Africa is the world's second-fastest growing region, according to the McKinsey Global Institute and it's well on its way to becoming an economic powerhouse. The global economy may be slowing down, but South Africa still continues to remain as one of the most promising emerging markets there is, and here is why you should set up business in South Africa:
The Ease of Doing Business
South Africa ranks at 15th place in the World Economic Forum's Global Competitiveness Index. This organization rates countries on the ease of starting a business, getting credit and protecting investors to name just a few. Banks, services sector and the stock exchange were among South Africa's top performers.
Additionally, the World Bank's 2013 Ease of Doing Business Index acknowledged South Africa's government's commitment to working towards creating a business-friendly environment in the country. Government policies are making it easier than ever to set up business in South Africa.
The Sound Economic Policies in the Country
Key economic reforms have played a major part in creating an economy that is stable in South Africa. On top of that, the reduction in tariffs and the lower taxes have helped to bring the country's fiscal deficit under control.
The Country's National Development Plan
South Africa has a National Development Plan, which aims to achieve the following by 2030:
reduce inequality
help to rein in unemployment in the country
achieve its goal of having an annual economic growth rate of 5%
The ambitious frameworks of the plan also aim to help create a more developed economy. It's one that promotes broader participation in the mainstream industrial economy.
A Favorable Business Environment
When it comes to stock exchange, South Africa's Johannesburg Stock Exchanged ranks among the top 20 exchanges in the world. This focuses on market capitalization. That is because the JSE is regarded as a secure market with world-class regulation, clearing, trading and risk management.
The World Economic Forum's 2015-16's Global Competitiveness Index has also rated South Africa as the top in the world. This is out of the 140 countries surveyed when it comes to:
financing through the local equality market
auditing and reporting strengths
The Tourism
Once again, South African is ranked on the World Economic Forum's Index, but this time for travel and tourism. At number 29 out of 140 countries, South African is receiving praise for its government policies as to the tourism industry. If you consider to set up business in South Africa, tourism is the way to go.