China Industries for Foreign Investment Opens Door of Opportunities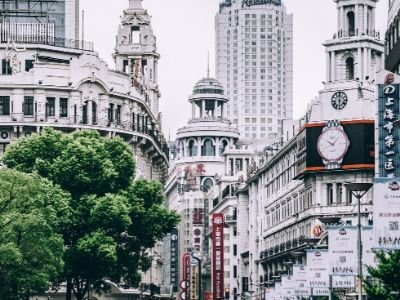 The Chinese government have created a new list of the industries they encourage for foreign investment and growth opportunities. They also want to provide insight on when international resources and knowledge are desired. If you plan to invest in China, you can decide to invest in these areas to receive excellent incentives.
The sectors that are listed encourage a rise in the market, which they expect to happen in just a few years. Foreign investments are more encouraged in industries like intelligent manufacturing, high-end manufacturing, and green manufacturing.
Before you set up a business in China, read more here.
Why Invest in Encouraged Industries?
The government gives incentives to foreign investors who invest their money and resources into these industries. The benefits are:
Procedures are streamlined in the process of approval
There are discounts when you spend in inland
You will get preferential tax treatment
The reformations are providing benefits to investors who are given a commercial environment that is more favourable in diverse industries. Those who invest in agricultural, high-tech and environmentally friendly projects gain the most based on the list of priorities.
Encouraged Industries
There are new items that were added to encourage foreign investors to invest in etching machines for integrated circuits, chip packaging equipment, 5G core equipment, and cloud computing equipment. There is also artificial intelligence, carbon capture, circular economy, and clean production. These are new ones, but if you want to know the other industries, here they are:
Pharmaceuticals – The government of China has its current focus on the primary raw materials used for producing vaccines and drugs for cell therapy. It also encourages investment on a massive scale of cell culture products.
Equipment Manufacturing – China is encouraging foreign investment in sensors, motors, lenses, and optical lenses. It also helps investors of mobile phones, cars, enhanced display products, virtual reality, drones, and fifth-generation mobile terminals.
Water Conservancy, Public Facilities – The government of China encourages investors to put their funds into managing their river and lake waters.
Technical Service – The professional service of foreign investment areas includes artificial intelligence, green buildings, medical robots, smart devices, and energy devices.
The Negative List
Mining – The foreign investment restriction in exploring and developing natural gas and petroleum has been lifted, and the exploitation of antimony, molybdenum, tin, and fluorite. Also, removing the foreign shareholding restriction on the development and exploration of petroleum in the free trade zones are now applicable nationwide.
Entertainment – The limit on foreign shareholding that concerns construction and gas and heat pipelines operation in cities that have a population of more than 500,000 are already removed.
Agriculture – The government prohibits in developing the wild flora and fauna of resources under the natural protection of China has been lifted.
The Regional Organization and Investment
The encouraged catalogue makes two regional lists. Region 1 includes:
Central China
The Hainan Province
Western China
North-eastern China regions
While the rest of the regions in China is in Region 2, these divisions are put in place to encourage investments in specific areas.
They prohibit foreign investments that endanger the security of China and damages public interest; causes pollution in the environment and damage their natural resources. They also prevent investments that harm public health, use big farmland, and hinder the development of land resources; and those that endanger the security and function of their military facilities.
You can seek our help if you want to start a business in China but need assistance.