The Kingdom Welcomes You To Set Up Business in Saudi Arabia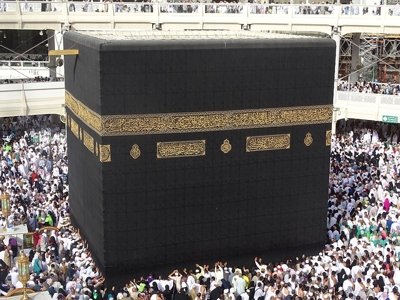 Saudi Arabia is the largest kingdom in all the Gulf States, and its wealth lies in oil which accounts for approximately three-quarters of the country's entire economy. As an investor that is looking for reasons why they should set up business in Saudi Arabia, the investor would be looking at the key benefits of doing business in the country and how they can maximize on these benefits.
As a key member of the Gulf Cooperation Council (GCC), its proximity to other Gulf markets makes Saudi Arabia a wise business investment. Investors will need to apply through the relevant government ministries for licenses to conduct business. In addition, they need to employ a certain quota of Saudis to comply with the local rules. Wanting to set up a business in Saudi Arabia? Here are some reasons why you should consider it:
Saudi Arabia's Ease of Doing Business
The World Bank has rated Saudi Arabia as the 13th easiest place in the world to do business, out of 183 countries. Being the largest economy and population in the Gulf region, this ranking shows investors just how easy and profitable it would be set up business in Saudi Arabia.
Diversification and Excellent Infrastructure
The economy in Saudi Arabia is growing and diversifying, with a massive government investment in transport, infrastructure, healthcare, education, and energy. One thing to note is the kingdom's common use of English in business. Saudi Arabia is one of the best places in the Gulf region to conduct business in.
The Welcoming People
One great thing when you set up business in Saudi Arabia is how welcoming and hospitable the Saudi people are. The kingdom has had a long history of welcoming foreigners who live and work in the country. This is why you won't find any issue when it comes to conducting business in the country.
The Modern Banking System
The country is also home to a modern banking industry with the following services:
retail and corporate banking services
investment services
brokerage facilities
derivative transactions
credit cards
ATMs
point-of-sale transactions
other Islamic banking services
Business Opportunities
The World Economic Forum released its annual report The Global Competitiveness Report 2014-2015 which ranked Saudi Arabia as the 24th among the 144 countries that it reviewed. The report acknowledged the country's strong fundamentals, which were supported by the macroeconomic stability, low debt, and strong budget surplus.
The most notable progress in the country has been the strides that took to cut some of the troublesome red tapes under the auspices of the development programs. Saudi Arabia is also building sound institutions which will help strengthen the market system's integrity.