Set Up Business In Panama While The Iron Is Hot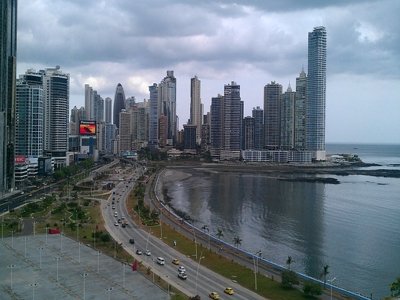 Panama has approximately half a million companies incorporated in the country, and it only keeps growing from there. Panama is considered one of the top-notch business destinations for foreigners who are seeking to expand abroad, and among the reasons for this include its low tax jurisdiction, flexible and favorable laws of incorporation. The other benefits that those seeking to set up business in Panama stand to gain include:
Easy Entry
Panama's flexible laws and regulations make it easy for entrepreneurs and investors to set up a business and incorporate in a few easy steps. Setting up a company can be done in approximately two weeks, no accounts need to be presented to the Panama government to do so, and board meetings can be held from anywhere in the world that the board members may be.
Panama's Tax Benefits
Over the years, Panama has established itself as one of the leading countries when it comes to doing business, especially in the Americas, thanks to its favorable geographic location. The government of Panama is progressive and has been actively pursuing free trade agreements and economic liberalization. Panama has a territorial system, which means that any income derived from outside Panama will have no obligation to pay income tax.
Confidentiality
When you set up business in Panama, you have full confidentiality in all areas of its operations. Additionally, Panama offers companies that setup in the country bearer shares. This allows the owner of the company to remain anonymous. There are also bank secrecy laws that forbid from disclosing account information to third parties. The best thing is the corporate objectives of the company may not be present in the Articles of Incorporation.
Asset Protection
An owner who wishes to set up business in Panama receives a high level of asset protection, and offshore companies can act as a holding company. Companies will also be able to own assets and real estate from anywhere in the world.
No Restriction on Nationality
In Panama, directors and shareholders of a company can be of any nationality. They can also live in any country and may not remain in Panama for the operating of the business.
A Vibrant and Robust Banking Sector
Among the things that make Panama an attractive regional financial hub include its openness to foreign financial institutions and low inflation. Modern day banking facilities have made Panama's International Banking Center one of the most influential banking sectors in the region.
The Country's Tax System
Panama has a reputation as a tax haven. Additionally, the country has significantly lower taxes than the neighbouring countries in the Americas.