Set Up Business in Nigeria Together With Business Registration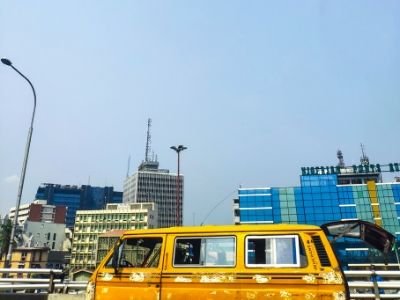 Nigeria had always been a favourable location for local and foreign investors because of its easy policies. With the reforms they have, the entrepreneurs in their country can easily establish a business and develop the economy that will offer goods, services, and export products to the world. After coming up with an excellent business idea, you would want to launch your business in Nigeria and make a lot of money. You should know that Nigeria has a business-friendly government, which makes Nigeria an ideal place to start a business. in fact, Nigeria has already started to reach a lot of its global counterparts, which is why Nigeria now ranks 21 when it comes to ease of doing business. As an investor, you should know why it is wise to set up business in Nigeria.
Company Registration in Nigeria
Foreign entrepreneurs who want to set up a business in Nigeria can only own a limited liability company if they have at least 2 shareholders and 2 directors from any nationality. They need a minimum share capital of $1 and the whole setup process can finish within 6 weeks.
The foreign corporations cannot create a company that is wholly foreign-owned if they set up a branch office or a Nigeria representative office. The company laws of Nigeria have a requirement that foreign companies that want to set up a business in Nigeria should have an establishment. No entity requires Nigerian nationals to have any involvement with foreign investors.
There are free zone companies that allow international entrepreneurs to import and export goods with VAT and customs duties tax advantages.
What Are The Reasons Why to Set Up Business in Nigeria?
Foreign nationals and other entities can have full ownership of a company in Nigeria. There are only a couple of exceptions, which includes the companies that are looking to bid on oil and gas industry contracts that ask for 51% of shares from these companies owned by Nigerians. Foreign nationals can register and completely own shares of an LLC.
There is professionalism – Choosing to register a company instead of a business name is more professional. It shows consumers that you focus on your business and you commit to following corporate structures in the government, which the Corporate Affairs Commission in Nigeria created.
They have a seamless immigration system and business permit: Once you register a company in Nigeria, you are entitled to this. You are required to obtain a Business Permit Certificate because this is a requirement even for foreign investors. If your company is planning to employ foreigners, you can apply for the Expatriate Quota Approvals. Any foreigner your company employs can easily apply for the Nigerian residency and work permit. This permit is also popular as the Combined Expatriate Residence Permit and Aliens Card (CERPAC).