Financial Opportunities When You Set Up Business in Mexico: Abundant and Positive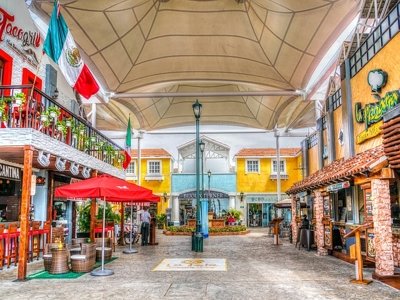 When companies or entrepreneurs think about expanding their company into different countries, they are going to be looking at the benefits to be gained by establishing a business in that country. This includes thinking about why you should set up business in Mexico.
Mexico, after its 2008 crisis, has now proved to be a very stable economy, according to the US-Mexico Chamber of Commerce California Regional Chapter. Here are the other benefits you stand to gain when you set up business in Mexico:
Strategic Global Position
Mexico is a bridge between two southern countries, which are Latin America and the US and Canada. Thanks to its strategic global position, the country is one of the largest trading nation in Latin America. Mexico is also among the top 15 trading economies in the world.
Low Labor Costs
One thing that every employer likes to hear is low labor costs, and this is exactly one of the advantages that have kept Mexico going strong, despite the strong competition coming from China. What keeps Mexico at an advantage is its close proximity and location to the North American market, which means that businesses operating from Mexico will be dealing with considerably lower transportation costs when it comes to goods and services.
17 Free Trade Agreements with 49 Countries
Especially with the countries located in Latin and North America. Mexico also has free trade agreements with other countries in the world, which include Japan and Europe. Businesses will find this an advantageous aspect, especially Canadian-based companies as they will be able to import products from certain countries at low rates or even without having to worry about incurring any tariff costs.
Mexico Is an Emerging Market
Mexico is an emerging market, which means it hold potential for first-mover advantages. What this means is that if your company for example, is about to incorporate business in Mexico – especially in the early stages – you will be able to corner the market early and increase the potential for your business to become one of the major brand names for your type of product or service.
Emerging markets also hold potential for access to new capital, which increases as the economies become more developed.
A Stable Economy
The stability of Mexico's economy is another major advantage for entrepreneurs who intend to set up business in Mexico, resulting in economic and investment potential. The banks in Mexico are diversified, which means they are able to provide the stability that many investors are looking for when they establish a new business in a foreign country.
Thriving Consumer Base
Mexico has a thriving consumer base. Not just consumer base though, but talent bases as well, and entrepreneurs have high possibilities of achieving success, especially where manufacturing and e-commerce industries are in question.