Set Up Business in Macedonia Together with Business Registration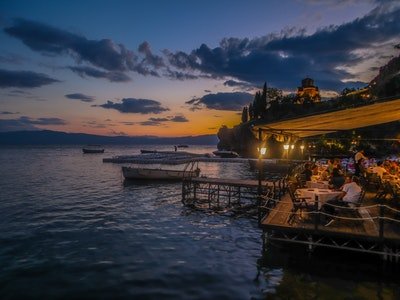 Amazing Macedonia is a prime landlocked country with natural landscapes feasting our eyes. It is also a promising prospect for small and medium enterprises looking to relocate and grow their businesses there. Let's learn a thing or two about Macedonia before you set up business in Macedonia.
Economic Transformation
The Macedonian government is pulling all strings possible to transform its economy. With policies in places, the economy looks to have a brighter future. Recently, the country was ranked as a fourth-best reformatory state out of 178 countries. A positive economic transformation also reflects the general quality of life in a country. Macedonia enjoys a high quality of life through its macroeconomic stability and stable politics. The government of Macedonia is working towards a business-friendly approach. Among its resolution is to develop Macedonia into an open economy. Hence, attracting foreign investments, big or small. Eventually, this will lead to creating more jobs for the locals.
The Tax System
Macedonia has the lowest taxes in Europe. It is interesting to note that the corporate income tax rate is only ten per cent, with reinvested profits at zero per cent tax. Macedonia also offers tax exemptions for international business investors and reduced number of taxes. All tax reductions are to encourage investment in Macedonia, help boost business development and increase the overall standard of living. Hence, you get to keep more of your hard-earned income. Macedonia may be slow to transform technology, but investors and foreign business owners can pay electronically in Macedonia. It may not be a big deal for you, but the Macedonian government wants you to experience smooth business processes.
Ready for Business
Macedonia has well-built infrastructures in place to welcome foreign and local investors. Although smaller than neighbouring countries, Macedonia has two international airports and two pan Europe airports serving European cities and capitals. You can also travel ends of Macedonia in less than three hours on its road and railway networks. Macedonians are not entirely out of the Internet loop. It is currently improving its telecommunications technology and upgrading to fast Internet access. Businesses looking to grow their trade-in Macedonia can even access up to 650 million customers.
Great European Neighbours
How is it possible to access 650 million customers when doing business in Macedonia? For starters, it is located in the Europe continent. Secondly, it is an EU candidate country. Hence, trading with other EU members unlocks to the potential 650 million customers. This is made possible as the Macedonian government has signed Free Trade Agreements (FTA) with most countries in Europe. As such, it is a shame for entrepreneurs to miss starting a company in Macedonia.
Accomplished Workforce
If you intend to hire local Macedonians, you could effortlessly hire highly qualified professionals or skilled labour. Thanks to the compulsory education system in Macedonia, up to 45% of the entire community are competent Macedonian workforce.
Contact us if you're interested in starting your own venture.