Why Setup Business in Japan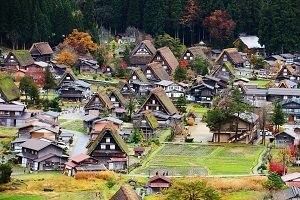 Japan is undeniably one of the most modern Asian countries that has rapidly embraced western technological influences. Japan today remains as one of the world's leading industrial powers, which makes doing business in Japan an excellent location for international companies.
Japan's market is distinguished by consumers with high levels of disposable income, and synonymous with quality and innovation. Japan has become a place for the development of new products and concepts for many international companies, a fact which has been helped along by the fact that after US and China, Japan is the second largest computer and telecommunications market in the world. Here is why you should setup a business in Japan.
The Benefits of the Free Zones
Japan's free trade zones prove to be a major attraction for investors who are looking to setup a business here, especially since foreign companies are offered partial tax exemption and partial customs duties exemptions.
Companies which have been incorporated or setup within a Japanese free trade zone will be exempted from tariffs and domestic consumption tax for goods which are imported into the zone for manufacturing, and for re-exported goods. All of the free trade zones are located next to ports and air terminals, facilitating logistics and lowering transportation costs.
Japan is the Gateway to Asia
Japan is an exciting and stable business market, open for foreign investment and trade. Globally competitive, Japan is already able to boast of an economy that is home to an established based of some of the world's top companies.
Highly Educated and Skilled Workforce
With over 600 universities available, Japan's population takes their education seriously. Japan's workforce places an emphasis on quality education, and graduates from prestigious universities are highly sought after to fill several job roles by companies. Doing business in Japan means employers will have no shortage of finding suitable candidates to fit all the necessary roles within their company.
Advanced and Modern
With highly developed, modern infrastructure which includes its roads, highways, railroads, subways, airports, harbours, warehouses and telecommunications, there is no denying Japan is one of the most modern cities in Asia.
The availability of 20 ports and 5 international airports make Japan easily accessible and easy for it for businesses to distribute all types of goods and services all over the world.
There is A Strong Consumer Culture
Consumers in Japan are early adopters of high-end electronics and luxury goods, and the strong consumer market makes it an ideal location for testing new market products as well as providing a strong market for established brands.