Investors From Asia and Europe Have The Advantage When They Set Up Business in Azerbaijan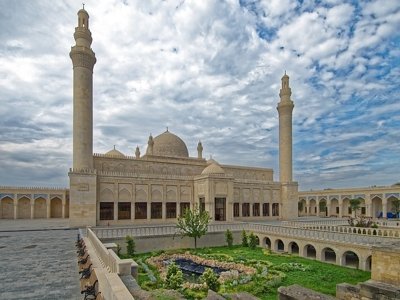 Azerbaijan over the years has put itself in a position that has made investors want to setup a business in the country. One of the fastest growing economies in the world, Azerbaijan shows no signs of slowing down anytime soon, especially with the liberalisation of the country's trade system. Not to mention the development in the sectors of oil and gas. Azerbaijan is gaining a name for itself as a business heaven. It's beautiful surroundings, several climate zones and proximity to popular tourist destinations like Dubai, Moscow, the European Union and Istanbul are just some of the several reasons why investors are turning their attention to this country. If you're considering to set up business in Azerbaijan, here's what you can expect to gain from that investment:
The Bridge Between Europe and Asia
Investors are keen to setup business in Azerbaijan because of how its location makes it a bridge between Europe and Asia. Both these continents are huge markets, which translates to plenty of potential opportunities for the crossover of products and services. This means when you set up business in Azerbaijan, you have plenty of potential to tap into.
Political Stability
Doing business in a country that is politically willing to do things right is one way of ensuring your business has that added advantage to flourish and thrive. Azerbaijan's successful economic programs which are regularly rolled out by the country's administration is a testament to the independence and democracy of the country.
Efficient Setup Process
Setting up a business in Azerbaijan can be done in as little as three working days, although additional days may be required if certain documents require more verification or translation.
Global Economic Integration
Several business reports about doing business in Azerbaijan have indicated improvements in the country. The private sector, especially, is developing and integrating into a global economy, with the government affirming its stance on supporting more direct foreign investment from abroad and more entrepreneurship. There will be additional measures in the future to help the development of the country, according to its president, in a move to help ensure Azerbaijan's economy is one that is sustainable and diversified.
Resource Advantage
There is no denying that Azerbaijan certainly has the advantage of huge oil production and resources on its side, and that revenue alone has tremendously improved and transformed the country into one that is the business model of choice for many investors who are keen on setting up a business here and establishing a successful foothold in this region.