The Value of the ICP License in China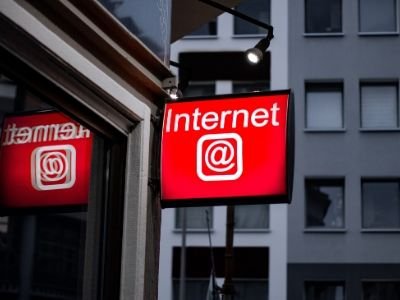 In China, the internet has dramatically expanded, and some of the leading eCommerce businesses originated in China. However, China has a stricter way of controlling the internet compared to what other countries are used.
If you want to run a website in China, you must obtain an Internet Content Provider License. The Chinese give two different kinds of ICP license in China, which are commercial and non-commercial.
You can read more about ICP licenses in China by reading more. After that, you will know what to do in case you need one.

What is an ICP License in China?
ICP stands for Internet Content Provider, which is a registration that lets China-based website so they can operate legally in China.
By having an ICP license, you can host your website using a server in mainland China. It is needed by all businesses that run an eCommerce website in China. Other types of sites in China also need ICP.
All sites that are hosted by mainland China should apply for an ICP license before their website is live.

Commercial ICP License
It is an ICP license needed by commercial websites to operate so their eCommerce website can go live. Therefore, if you intend to have an income from your online sales, you need an ICP license to advertise or conduct business activities that need payments to go through your online platform.
It is called "ICP Zheng", and it takes about 60 working days before the process and approval are completed. After receiving permission, you must register at the Chinese Public Security Bureau before your website is allowed to go live. That adds 30 more days to the process.

ICP Filing – Non-Commercial ICP License
The first level of an ICP certification is the ICP Filing or the "ICP Bei'An", which all applicants must apply for whether their website scope is commercial or non-commercial.
Remote organizations that do not have business nearness in China or outside nationals who do not have an identification cannot make a difference for an ICP recording permitted. When the ICP Filing has been gotten, the licensee can have their site utilizing a China-based server; they cannot coordinate eCommerce highlights. The ICP Filing does not permit the licensee to do online coordinate deals. A website that has a "Bei'an" must be for enlightening purposes as it were.

Do You Need an ICP?
If your website is not being hosted on mainland China, you do not need an ICP. If you have no plans of selling to Chinese consumers, you might not want to go through the complicated process of getting an ICP. However, you need an ICP if you're going to have an online presence in China and sell to their consumers.
Some businesses take their chances and have their website hosted by a site that is not in China. They can only hope that their website will not get blocked, and might even try escaping detection by not using politically sensitive keywords, and blocked domains do not host them.
Keep in mind that your website will be permanently blocked if you get caught.
Who is Eligible for an ICP License?
In general, Chinese citizens or companies have a more comfortable experience getting approval compared to international applicants.
The entities or individuals that may apply for an ICP license are the following:
The Chinese nationals who present their state-issued ID to apply.
Foreigners who use their passport as identification. They must be physically in China for a particular duration so they can fulfil the requirements.
Businesses that are Chinese-owned with a business license can apply for an ICP license.
Foreign-owned companies that have a business license can apply for an ICP license.
Joint venture businesses where a Chinese company owns more than 50% of it can apply for an ICP license.
The Chinese Ministry of Industry and Information Technology issues the ICP License. The process starts after you bought your hosting and before it has been unlocked for you.
You can contact us to set up a business in China to get assistance with everything.