China and Its Tariffs and Duty Cuts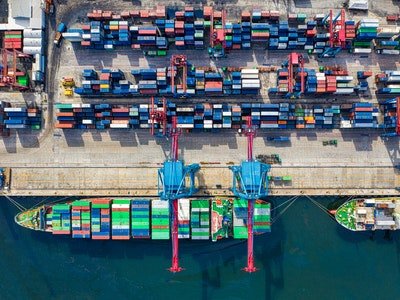 China cut the tariffs on imports on a lot of goods, and that includes manufacturing parts needed for smartphones and food. It is to continue the economic demand of Beijing and show their desire to open their economy after sealing a trade deal with the USA.
There will be 859 commodity items that will have temporary duty rates on imports that are less than most tariffs of favoured nations. It started on January 1, 2020.
China and the USA
China and the USA ended their trade war and announced their phase 1 agreement that reduces US tariffs for Chinese purchases of products from American farms and other goods as well.
The rates are for frozen pork will only be 8% from 12%, while China tries attempts to put a big supply gap after the disease killed their hogs.
However, the measure did not have any effect on the US pork tariffs.
Recent Tariffs and Duty Cuts
The first tariff cuts were mainly applied to consumer goods, and then the next is involving industrial products. The current tariff cuts they placed include lithium-ion batteries, cotton, pharmaceutical raw materials, and fur.
Also, tariff deductions that were applied temporarily have been placed on some products. It includes natural feeds, aircraft engines, and robots for welding.
Why Did China Make Tariff Cuts?
China wants to meet their people's expectation of having better living standards.
Economy stimulation – If there will be lower tariffs on imports, businesses will have reduced costs. The top economic planners of the nation had a meeting and shifted their focus on the economy. They want to have a more developed response to the economy of China, and another is to handle the recent trade war they have with the USA.
China wants to open its economy – The list includes lowering the tariff on goods that come from members of the World Trade Organization. For the countries that have free-trade agreements with China, their duties can still be lowered. That includes Peru, Costa Rica, New Zealand, Switzerland, Singapore, Iceland, South Korea, Australia, Chile, Georgia, and Pakistan.
Aside from the economic drive, China has a lot of practical measures to promote their imports. That is because China international import was stopped for two straight years. China will make more tariff cuts the following year and other policies that support service platforms. By expanding its import cuts, China is responding to the world's expectation that they will be more open in the coming years. They will have more choices and competition, making them allocate resources much better, therefore promoting the development of their economy.
China is currently making more changes so that their goods will be cheaper and the economy will be stimulated.
If you want to set up a business in China, make sure you know all about the tariff rates.