Determine the Minimum Wage in China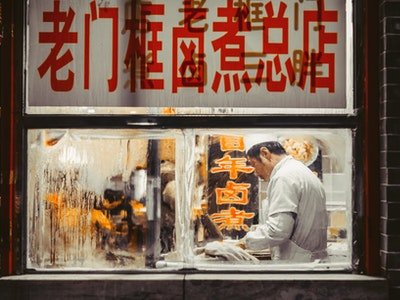 China has been attracting more foreign investment in recent years, and this adds to how many companies have started a business in China. Consequently, employers must hire employees locally, and they must understand that the local labour law is an essential consideration if they are a foreigner investor in China.
In this article, the minimum wage will be discussed. The policy when it comes to the minimum wage is contentious because its impact on employment is hard to estimate. However, China has made it easier to determine the minimum wage in recent years.
Minimum Wage Variations in China
The rest of the world knows that there is a vast economic disparity in China. They have one of the most massive income disparity. The highest wages are in Guangdong, Zhejiang, and Jiangsu. The minimum wages here are at least 2,000 RMB a month.
Shanghai, Beijing, Tianjin, and Shenzhen have the highest minimum wages among the cities in China. Shanghai's minimum wage is at 2,480 RMB a month. Shenzhen's minimum wage is 2,200 RMB a month, and Beijing has the same.
The Guangxi province has a low minimum wage of 1,000 RMB a month. Liaoning is at 1,120 RMB a month, Hunan is at 1,130 RMB a month, and Anhui's minimum wage is 1,150 RMB a month. Even if the minimum wage disparity is an issue, the gap has become a bit smaller in recent years.
There are individual provinces that set the minimum wage standards at the level of country or district, which means some areas have more disparity.
Hunan allows its cities to decide their minimum wage level.
Impact on the Labor Cost of China
While the economy of China improves its value chain and innovation, a lot of workers who are employed by foreign-owned companies earn more than the minimum wage.
For instance, there are workers in Shenzhen who earn 9,783 RMB on average a month, which is more than four times the minimum wage in Shenzhen.
Besides, the social insurance and housing obligation funds of employers add up to 37.25% to the average salary of employees.
The higher wages might be because of China's shrinking labour pool. The employment-population was only 540,000 in 2018. A lot of foreign investment went to the coastal regions of China, but the migrant workers left because of inland China. The population of migrant workers decreased by 0.3% in the coastal areas, and the western provinces had an increase of 5.3% based on the National Bureau of Statistics.
A lot of foreign investors consider a rise in wages when they find the real cost of investing in China.
Higher Production Cost
Since there is an increase in minimum wages, it also means that production costs more. If the employer pays the employees minimum wage so they can perform the job, the cost of doing the business also increases. However, China is usually more cost-efficient compared to other countries because of lower labour costs. The factors that contribute to this are:
Transportation costs
Infrastructure
Access to a large domestic market
Productivity
Conclusion
The minimum wage in China is an important consideration when it comes to choosing your business location. Also, it would help if you computed the labour cost accurately because you must take into account the wage levels in your area.
If you want to set up a business in China, you can ask for our help, assistance, and guidance.